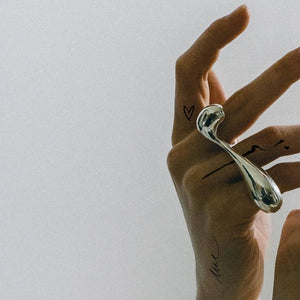 These tattoo designs are made for the hand and finger only. Size will be adjusted to the body.
The abstract design will be tattooed just once and will be sold out after purchase. The word can be adjusted. We will take the 200 Euro as a deposit for your appointment at VADERS.DYE in Hamburg or Berlin.
The total price of this concept will be 1.500 Euro (heart finger 400/ abstraction 600/ lettering 500). If you would like to get the whole concept tattooed, please purchase all three tattoo designs.

If Melina's bookings are currently open, you can also send an individual request instead. Our artists are always happy to create something in their style just for you.
 VERY IMPORTANT:
We'll send an email asking for your phone number to call you to schedule your appointment. If you don't wanna wait, you can call VADERS.DYE (+49 40 - 180 740 36) after purchase to schedule :)